Abilene, Texas is a town often overlooked when it comes to choosing a destination for a vintage shopping trip.  But, you will definitely want to include it! The first 9 shops, out of a total of 31 shops, to be showcased are located in close proximity to one another because we know you do not want to waste precious shopping time driving in all different directions!  South 1st Street offers an opportunity to visit five interesting shops.  Living Chic has 8,000 square feet of high quality, high-end European and American antiques as well as home decor.  If you are looking for a specific vintage or antique furniture piece, you will find it here. They have a wide variety of items that will transform your home into a showplace. Right next door to Living Chic, you will find Vintage Marketplace.  This antique mall is 13,000 square feet with a very large eclectic variety of retro, vintage and antique items.  There are 67 vendors and they also carry local honey, Yoder's Good Health Recipe as well as DIY paints for your own home projects. 
Antique Shopping Abilene, Texas Offers Vintage Shopping Adventure
Just a little further down the street, you will want to visit The Furniture Junk-It and Junker's Alley.  The Furniture Junk-It has been in business for several years and specializes in the custom painting of quality furniture pieces that they sell or you can bring in your own piece for them to transform according to your specifications.  They have recently added Junker's Alley which is a 10,000 square foot storefront where you can find interesting retro, vintage, and antique items.  Further down South 1st Street is a vintage shopping adventure you will not want to miss! La Villa is a 16,000 square foot experience on 2.7 acres.  You can find just about anything you are looking for plus some things you didn't even know you needed!  The variety is vast and encompasses new to used, to very old. They specialize in decorative ornamental iron and pottery and have a huge inventory.  If you are in the market for yard art/decor, this store should definitely make the list.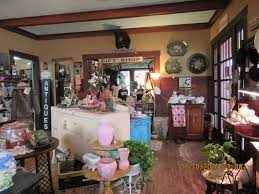 Antique Shopping Abilene, Texas Presents Authentic Time-Period Pieces
Butternut Street in Abilene is the location of 3 shops you will want to add to your itinerary.  Classic Collections has moved directly across from their previous location.  When you visit Classic Collections, you will enjoy shopping in a charming 1917 house.  This charming old home offers 2200 square feet of fresh, vintage/antique items ranging from romantic and unique home decor to man cave marvels as well as wearable clothing items.  In the spring, you will find many yard art/yard decor treasures in the courtyard. Directly across from Classic Collections, you can shop at Rust and Roses.  This antique mall has 6,500 square feet with 28 vendors offering a wide variety of retro, vintage and antique, as well as popular farmhouse decor, unique man cave items, and German antiques.  A little further down Butternut Street, be sure to stop in to shop at Bunny Run Antiques  This shop was newly opened in 2018.  The folks at Bunny Run Antiques will help you find treasures that are sure to please in this 3,000 square foot shop.  They specialize in vintage/antique furniture/decor, jewelry, collectibles, shabby chic and vintage clothing. Closer to downtown, you will want to visit Antique Station.  This is an impressive, traditional antique store that has 4,000 square feet of American oak antique furniture, vintage advertising, glassware, and china as well as a large variety of authentic-time period collectibles.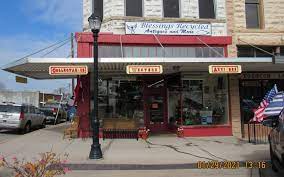 All of this shopping will no doubt leave you famished. If so, you will want to dine at Cypress Street Station, located at 158 Cypress St, Abilene, TX 79601 This restaurant is located in a historic building in downtown Abilene.  With a 4.4 star rating and a menu full of delicious choices, it will be the perfect ending to a day of vintage shopping. Cypress Street Station is a chill hangout offering American eats & house-brewed beers in a historic Downtown building. A Landmark Restaurant in the heart of downtown Abilene,TX.
The Compton Building was constructed in 1924. The original use was as a general store/ drugstore downstairs with doctor offices upstairs. In October 2009, Abilene's first brewpub Abilene Brewing Co. was opened- at Cypress Street Station. Featuring three, 5 barrel tanks, and serving a variety of unique brews, Abilene's first Micro-Brewery was born. The master behind Abilene Brewing Co. was Brian Green who passed away in 2015. Understanding that the craft of brewing good beer takes an enormous amount of talent…Cypress Street Station has decided to leave the beer brewing up to the professionals. The tanks were sold to Sockdolager a local brewery. The Bar at Cypress Street Station now has 14 craft draft beers that are constantly in seasonal rotation.      
 Explore Downtown for More Abilene, Texas Antique Shops
You will want to make sure you visit Elmwood Antique Center They have one of the largest selections of authentic vintage and antique items.  You will find a highly organized, clean store with 15 dealers. This store takes consignment items and they also conduct estate sales.  If you find that perfect item that you want to put on layaway, no problem; they can assist you with that.
You will want to venture over to Chick n Tree Antiques because they have over 13,000 square feet and 100 booths to whet your junkin appetite!  There are over 30 dealers and this store has been in business for 30 years. You will find a large variety of shabby chic items, furniture, antiques, art and just about anything you could possibly be looking for. 
Make sure to visit the friendly and helpful folks at Fabulous Finds. This store is loaded with wonderful antique dolls, vintage clothing and accessories as well as exquisite glassware and many more items that are sure to please. 
There is a brand-new store in Abilene that you will not want to miss seeing!  Urban Relics is now open and will be having a fantastic grand opening on April 4.  There are 12 vendors and you will find furniture, home décor, farmhouse items and a whole lot more!  They will also redo a piece of furniture for you using your custom specifications! 
If you have not yet visited Yesterdaze Antiques and Collectibles, you are missing a treat!  This store has been in business for 33 years and has 10 vendors.  Be prepared to spend some time here because there are so many wonderful items such as furniture, glassware, tools, household décor and even bikes!  One of the best features about this store is they are open 7 days per week for those of us hopelessly addicted to vintage and antique items! is a perfect choice.  There are many vendors with a large variety of items within 60 booths.  They have everything under the sun AND the kitchen sink! If you are looking for games, toys, movies, records, knives, jewelry and/or man cave items, this is the place to be!  They also offer a unique service of computer repair, which is not always easy to find these days. 
For those of you who enjoy flea markets but don't want to shop out in the cold, heat or rain elements, The Crossing Indoor Flea Market With all this shopping, you will no doubt want to reward yourself with a sweet treat at Candies by Vleta in the downtown area.  If you are like me and have a weakness for fine chocolates, don't miss the opportunity to visit Vleta's!  They have a wide variety of delectable chocolates made in-house for you to enjoy. 
Have you planned your trip to Abilene yet?  If not, do so today. You will find everything you are looking for in vintage and antique items and will be able to satisfy your sweet tooth!