Odessa Texas Antiquing – Just 20 Miles West of Midland
Located just 20 miles west of Midland, don't forget to go antiquing in Odessa Texas. If you're looking for that one-of-a-kind find and you didn't find it in Midland, you just might find it in Odessa. Roof Antiques is one of the best places to shop locally to find one-of-a-kind treasures you can't get online or big chain stores.
According to Red Roof's website, "A perfect day is waking up a little late, having brunch in town with friends and family, and then shopping in an antique mall. Red Roof Antiques Home Decor & Collectibles in Odessa, TX, wants to be a part of your perfect day. We have an ever-changing and rotating inventory filled with the highest quality antiques. We have a selection of antique furniture, home décor, and vintage collectibles. Come see our nostalgic vintage coke machine, or find an elegant colonial desk that will fit perfectly in your office. We love sending people home with items they love. If you come to us, you will find the collectible you are looking for. We have a varied inventory, so we are the perfect store to shop in if you are looking for a gift for a friend or a little treat for yourself.
Every time you touch your antique, you will know that it is packed with history."
Get Directions Red Roof Antiques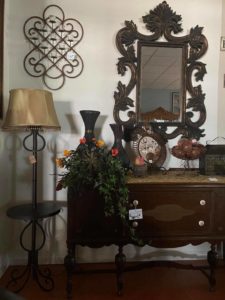 Vintage Deluxe is another shop to find Antiques, Art, Collectibles, Oddities, Furniture, Decor, Vintage Vinyl Records, Record Players, Turntables, repurposed and upcycled items. Get Directions Vintage Deluxe
Where to Eat:
Keith's Hamburger Station Menu is an Old Fashioned Burger Drive-In with drive-through or inside seating. BEST STEAK FINGERS IN TOWN!!! They have salads, chicken fingers, 2 types of fries, and hamburgers. If you come to dine, you best clean up after yourself. This place has been around for decades and still hasn't disappointed to this day.
Only Ice Skating Rink Within 300 Miles
Music City Mall is in Odessa and has more than 100 businesses and has the only ice skating rink within 300 miles.