"THE GREAT SHED SALE" BENEFITING THE HISTORIC ROUND TOP FESTIVAL INSTITUTE IN COLLABORATION WITH THE ARBORS ROUND TOP IS A SALE YOU WILL NOT WANT TO MISS!
To kick off 2023, The Round Top Festival Institute www.festivalhill.org  and The Arbors Round Top are coming together for "The Great Shed Sale", along with some of our very best dealers that grace our show every Spring & Fall! Join us for the best shopping experience you can only find in Round Top, Texas at the magical grounds of the historic Round Top Festival Institute campus located at 248 Jaster Rd.
This sale will be the premier event during the Round Top TX Winter Show 2023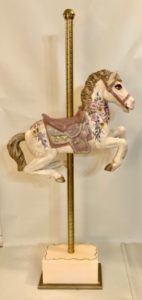 This Premier event will be kicking off the weekend early on Wednesday, January 18 at 4:00 pm with a ticketed event. Your ticket will grant you early preview and access to purchase one-of-kind items and bid on the silent auction items. "Party on the Plaza" begins at 6:00 pm with sumptuous creations by Festival Institute's talented Chef Link and music by DJ MrTorian of Austin, Texas. Your ticket price will also include 2 drinks at our cash bar of beer and wine. And we're not done, there will be a live auction beginning at 8:00 pm with items such as vacation getaways & more. Just to whet your appetite here are just a few of the live auction items; a week in a cozy cabin for 4 in the piney woods of Toledo Bend, a week for 6 at a beach house in Boliver, TX & a weekend at Verona Prive's private Penthouse in Dallas, TX.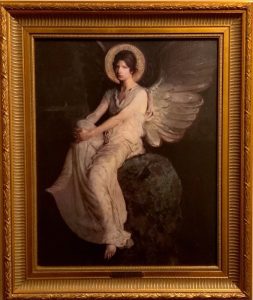 The entire proceeds from "The Great Shed Sale" and both auctions will benefit the Round Top Festival Institute a 501 (c)(3).
Tickets for the January 18th event will go on sale by December 18, 2022. Be watching for the next News Flash with more exciting details to come.
"The Great Shed Show" continues to the general public on Thursday-Sunday, January 19-22 (9 am-6 pm on Thurs, Fri. & Sat, 9 am-4 pm on Sunday) along with shopping with our select Arbor dealers. While browsing, take a break to enjoy a light lunch selection at Café Caffeine at the lower Chapel on the Plaza. Staying true to the Arbors tradition, stick around and enjoy Happy Hour each day from 3-6 pm with live music and drinks while you shop!! Parking is always free!
Yes, this is a sale that you will not want to be miss! The Arbors' crew has been working tirelessly going through "The Great Shed" (approx. 7000 sq ft) on the grounds of the Festival Institute. What that means is that we have been treasure hunters for months going through 50 years of astonishing objects donated from dedicated patrons; furniture, home décor, art, vintage clothing & hats, theatrical costumes, 2 French Napoleonic chandeliers, a taxidermy cougar, antique doors & stunning show cases, 100s of Records & books, more items than one can even imagine. And yes, all for sale!!! With this amazing mix of one-of-a-kind items, you will be guaranteed to find at least one treasure you cannot live without!!! You can view photos of select items for sale https://thearborsroundtop.com And in the meantime, we will be listing small items daily on Ebay at arborantiquesservices for immediate purchase.
Learn More about The History of the Round Top Festival Institute 
Festival Institute's Mission
TO EDUCATE and train young musicians through an intensive summer music education program and a comprehensive series of public performances.
TO PRESENT educational forums and music events featuring distinguished musicians, musicologists, art historians, humanities experts, writers and poets.
TO COMMISSION and present original productions of new compositions, operas, dramas and ballets for the general public and the training of young artists.
TO COLLECT rare books, historic manuscripts, archival materials, music and objects for scholarly research, educational purposes and as a service to the public