We are excited to bring years of collecting to you! For your collection of "old stuff," we provide a range of antique furniture, vintage collectibles, and merchandise from other sellers. Be sure to click on the Facebook Icon Button located on this page to see the very latest finds.
We are easy to find on US Highway 59 (or soon to be I-69) in Pierce, Texas.  We are located between Houston & Victoria.
We are looking forward to meeting you soon!
Thank you, Kenneth & Maggie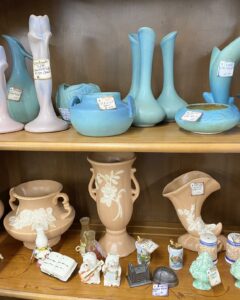 ​