Benbrook Antique Mall is the 2nd oldest antiques marketplace in the sprawling Dallas Fort Worth (DFW) Metroplex. A successful family owned business since 1998! Proudly boasting over 34,000 square feet of truly exceptional antique and vintage goods. These goods include, but are not limited to fine jewelry, Mid-Century Modern, Victoriana, quirky and exotic collectibles, taxidermy, East Lake furniture, fine china and more.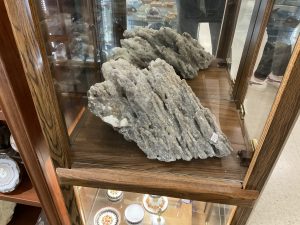 Take a step back in time with us and indulge your love of beautiful things! Layaway available.
Are you interested in becoming a dealer? Speak to a sales associate and get on our waiting list today. Waiting list is non-committal!
Shop Small Business – Shop Benbrook Antique Mall.
This class act mall hosts an on-site custom jeweler and hundreds of silver and turquoise pieces that are popular sellers. Check out the photos below to get a preview of this mall's merchandise.
SEE MORE Rod Stelter Custom Jewelry
If you're looking for vintage or antiques that add warmth and charm to your home, Benbrook antique mall is a treasure trove of authentic, high-quality, furniture and accessories Breathe new life into something old, loved and worn and repurpose it for a touch of style and authenticity.
When shopping for antique-looking pieces, buy authentic pieces from antique malls like Benbrook – Why buy cheaper-quality new pieces that were mass-produced to look old when you can buy authentic pieces at a fair price? Benbrook offers quality pieces at fair prices and most of the vendors run booth-wide sales.
Fall in love with the wear in some of Benbrook Mall pieces and let chipped paint be a reason to celebrate if you're after the antique farmhouse décor style – an early primitive wood table or chest of drawers show age with beauty and Benbrook Mall is a place to transform functional pieces like farm tools, egg baskets and worn ladders into furniture and décor.
This nicely organized mall featuring wide aisles is handicapped accessible and offers a treasure trove of furniture and accessories for all types of eclectic décor including mid-century modern, farmhouse or retro home décor.