Cole's Antique Show – Winter 2024
Winter Show: January 17-21, 2024
63,000 Square feet of air-conditioned shopping heaven                                                
Cole's Antique Show Winter 2024 is a must-stop if you want to experience the realness of antique shopping with an amazing selection of 250 vendors offering great finds and deals!
Enjoy 63,00 square feet of air-conditioned shopping in Warrenton! Things are cool at this quality show. More than 250 vendors display their wares in our large, indoor building and outdoor tents. The show is located at the corner of Hwy 237 and Willow Spring Road (FM 954). This is one of the most dealer-friendly venues in Roundtop and Warrenton.
Cole's is a great place for vendors to set up and sell as well as a great place to shop. A variety of antiques and vintage items. Free parking. Concessions outside. It is always a great place to spend the day! COOL and comfortable. Friendly dealers and unbelievable merchandise.
This Warrenton Roundtop Antique Show has been here for decades. The variety in Coles and the reasonable prices of the vendors make it a pleasant shopping experience. If you want high-quality collectibles/antiques at good prices, shop here!  There is a huge variety of real antiques and collectibles and all in the comfort of an air-conditioned and comfortable building.
You'll find a huge variety of authentic antiques and collectibles. Cole's Antique Show Winter 2024 offers a variety of merchandise including fine estate jewelry, vintage advertising memorabilia, quality furniture, vintage clocks, toys, clothing, fine china, gold and silver, fine glassware, art, antiques, kitchenalia, American Art Pottery, Flow blue, and Antique Art glass.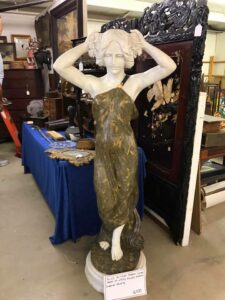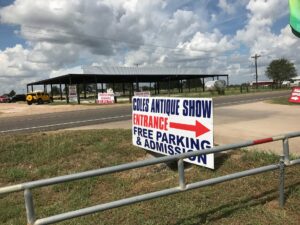 Check out Cole's Spring Antique Show 2024.
Known for his excellence when it comes to putting on antique shows, Cole's Antique Show was established by E.J. Cole. Check out their Facebook page for the latest information Cole's Facebook Page