Houston Glass Club Show 2023
Mark your calendars and make plans TODAY!
It's time to head south to Rosenberg, Texas.
The Houston Glass Club Show 2023 is pleased to announce its 48th annual Vintage Glass &
Antique Show and Sale. The show begins on Saturday, August 19 from 9:00 a.m. to
5:00 p.m. and continues on Sunday, August 20, from 10:00 a.m. to 4:00 p.m. The
event will be held at the Fort Bend County Fairgrounds, 4310 Highway 36, just south of
Houston in Rosenberg, TX.
"Glass is more delightful and sightly than any other material at this day known to man"
could be a quote from a modern-day glass collector. Actually, it is part of Neri's
introduction to his Art of Glass book written in 1611. Sponsored by the Houston Glass
Club, dealers carry a wide variety of depression era glass and elegant glass from
companies such as Cambridge, Fostoria, Heisey, Tiffin and Imperial. American made
kitchenware, pottery, and dinnerware are also featured. Learn More Opalescent Glass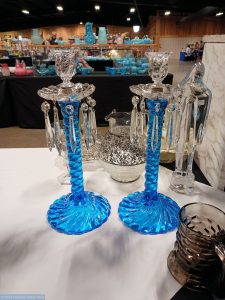 The Houston Glass Club Show remains one of the top-rated and respected shows in the
United States with dealers displaying rare and hard to find pieces. These dealers buy
all year with this particular show in mind knowing that the patrons have discriminating
tastes and expect the best and most unusual glassware to be there.
There is also a wonderful general line antique show in the second building so attendees
get two shows in one! Dealers carry a wide range of general line antiques including
furniture, linens, estate and costume jewelry, silver, quilts, and a myriad of other items.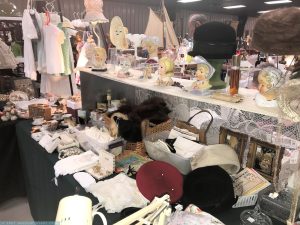 There is truly something for everyone at The Houston Glass Club Show 2023.
You never know what will appear at a show, and
as all collectors know, that is what makes collecting such an adventure. There is also a
glass repair booth on-site to repair your damaged glass, silver, ad costume jewelry
items.
Admission is $7.00 for both days. Food concessions are available onsite and will be
catered by the Crazy Cookers featuring pulled pork, burgers, nachos, frito pies, sweets
and treats. The food is delicious and many customers make dining part of the show
experience.
For more information, please phone 281-240-0382.
2024 Houston Glass February Show